Nail Colors That Are Never Out Of Fashion
13/05/2020
Currently, there are too many nail colors on the market for you to choose, but how can you choose a nail color that is never out of fashion in dozens of different colors?

Let's follow Nghia Nippers to discover the secret of beautiful nail colors which is never out of fashion. Especially, if you are busy and do not have much time changing your nail style, these colors will help you always fashionable and distinctive.

Ombre nails

Ombre is a familiar term in the beauty world, which is used to describe the color change from dark to light. This "Item" was originally applied in fashion design, then it has been gradually used in hair and nail.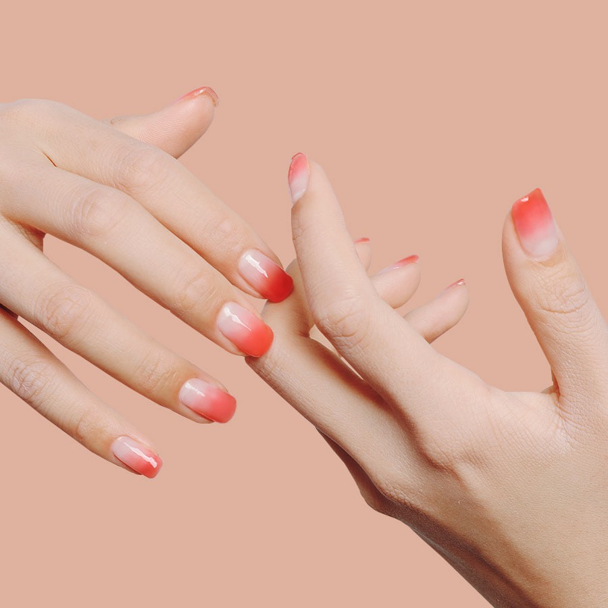 Ombre nail trend this year is to change the color from distinctive darkness to light sparkling color. Ladies who love strong personality and distinctive style, definitely don't miss this legendary color. If you want to own a softer, more feminine style, you may want to choose colors like pink, light pink.

Neon nail

This color is for girls who love parties and like to stand out from the crowd. This neon color helps its owners shining no matter place they stands.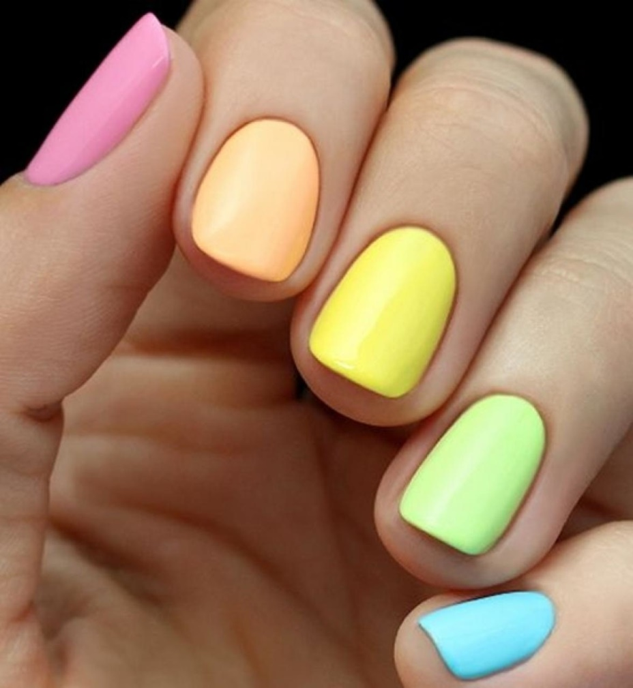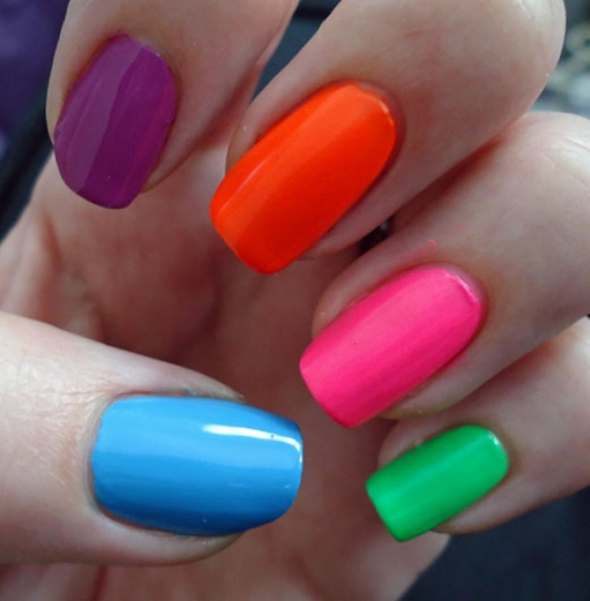 There is pretty useful information for ladies who love neon colors: Neon colors are the best matching with moderate length nails, square nails or light oval nails. In particular, you should avoid neon colors if you have long, classic nails because your hands will look quite scary if you combine neon colors and long nails.

Nude nails

Nude nail color is not too prominent and ostentatious, it is especially for girls who follow a gentle, gentle style and do not need to be the focus of much attention.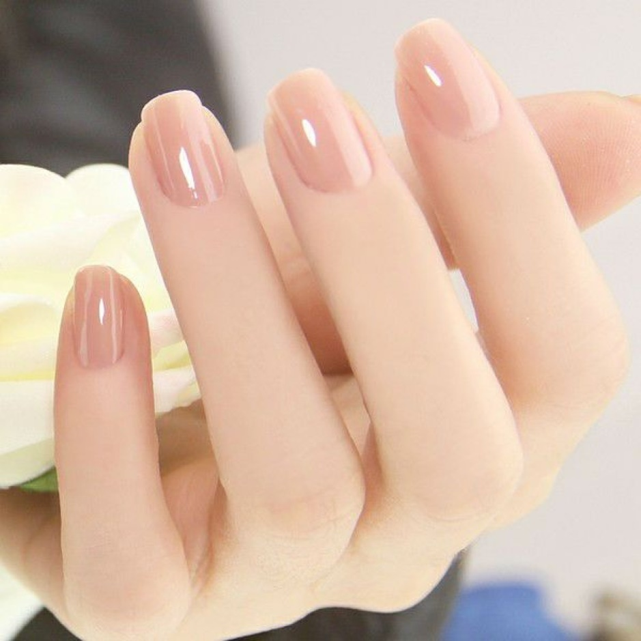 This color is especially chosen by office ladies because it is beautiful and easy to combine with clothes and extremely exquisite, luxurious and trendy.

Black nails

Black nails bring strong personality and mystery to its owners. This is a great choice for parties; In order to enhance its unique features, you may combine it with iridescent colors or nail drawing.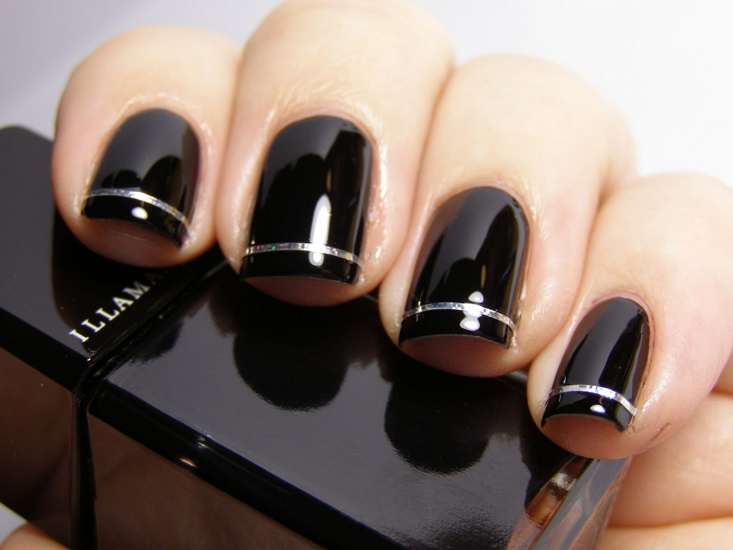 You can see many Hollywood female stars choose this nail color, rock stars are also black nail lovers. And you should remember that the black nail color is suitable with short nails!

Combination of two independent colors

This is a variation of the popular French nail style. French women love their natural beauty with little color. This is clearly reflected in the traditional style of nail polish which has been "promoted" by Parisian girls to this day.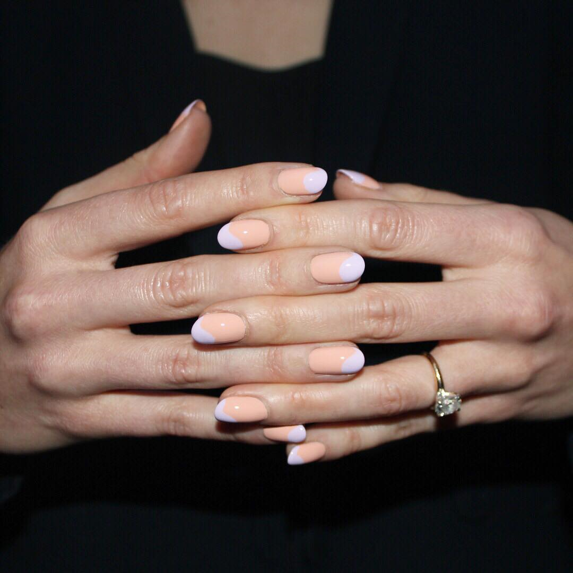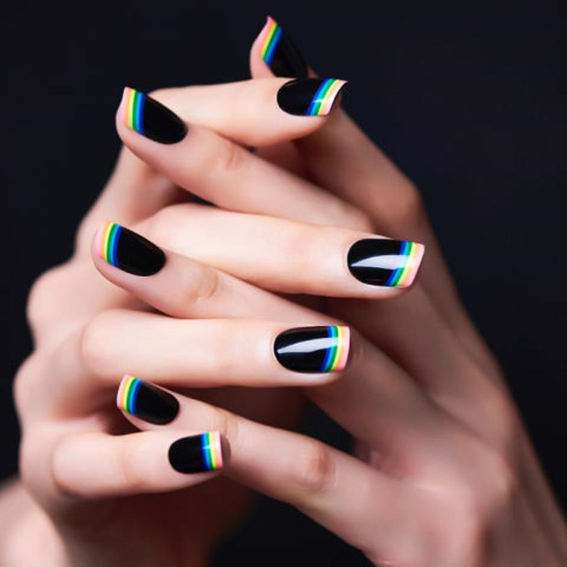 If you are a lover of the classic French beauty, this nail drawing style with white stripes at the top will make you so captivated! But instead of only white stripes at the top, try combining two colors with them like bright orange - dark brown, pink - light purple ... you will be surprised!

Red nails

The classic red color is never out of fashion because this color makes its owners youthful.
Red also helps you create a strong impression of elegance, nobility and power. Let's think, do you always stop before this outstanding color?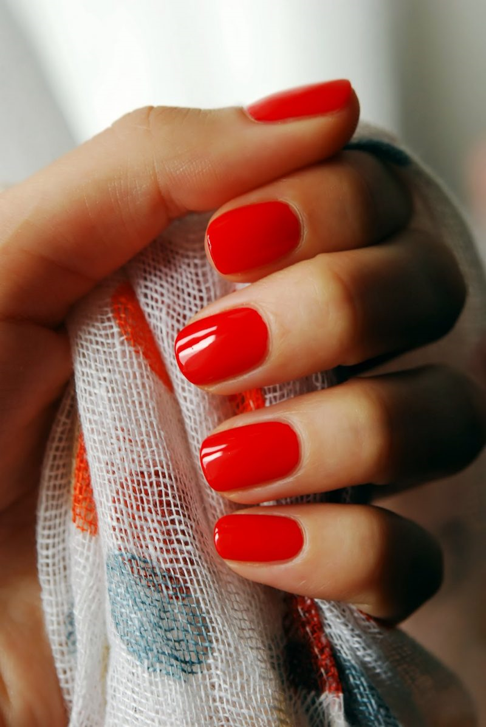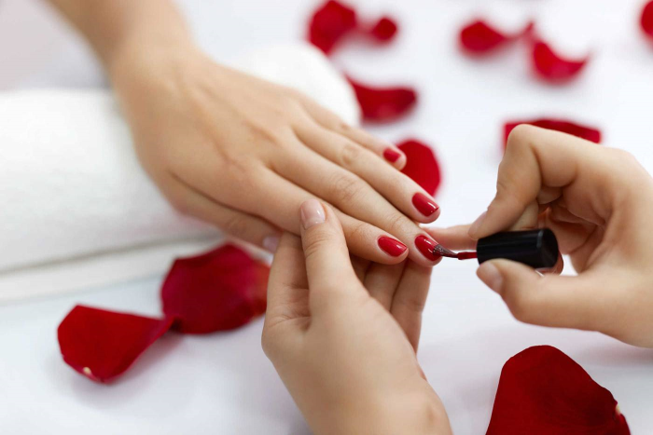 Related posts